We offer solutions and products CSoft for raster processing, hybrid editing or raster to vector conversion / handling.
WiseImage for Windows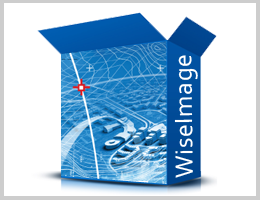 WiseImage has gradually developed into a perfect blend of 2D CAD application and image editing software. It is an application for raster editing, raster-to-vector conversion and drawing reviews. WiseImage allows you to make rapid changes, raster editing, correction or automatic and semi-automatic raster-to-vector conversation of technical drawings, scanned maps, plans, drafts, sketches and other designs. It balances raster and vector, CAD functionality and image processing capabilities perfectly –all in a single cost-effective application.
WiseImage for AutoCAD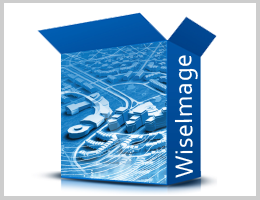 WiseImage for AutoCAD solves the problem of combining scanned raster data into a CAD background. It is an AutoCAD application for raster to vector conversion, raster editing, and drawing revision. WiseImage allows you to make fast changes, do raster editing and correction or automatic and semi-automatic raster to vector conversation of scanned technical designs and drawings, maps, plans, drafts, sketches and other visuals.
RasterID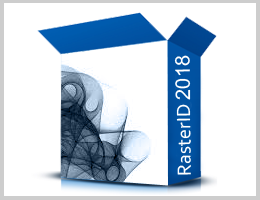 RasterID 2018 is an Image enhancing software launched by CSoft AS. It mainly works in colored and monochromatic raster images including TIFF, BMP, PNG, JPEG, JPG and PDF. This software mainly supports industries, like Architecture, Construction, Engineering, EDM, TDM and Facilities Management.
CSPanorama API
CSPanorama API is an HTML viewer solution designed by CSoft AS. Use CSPanorama API if you want to show Raster, PDF and various CAD formats like dwg, dxf, dgn in your web application without installing any native application. Using the powerful API features, you can embed the file viewing capability in your application in minutes.
WiseImage FM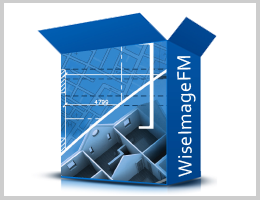 WiseImage FM is a great application, based on CSoft's award-winning raster and vector technology, which allows fast and easy conversion of raster floor and building-plan drawings into parametric models, also comprising all necessary facilities. Moreover, there is no more the problem, what to do with old paper floor plans, the program identifies and converts them into intelligent models in less than no time. WiseImage FM is planned to satisfy the requirements of the most demanding organizations in analysis and access to information regarding maintenance and facilities of real estate. WiseImage FM can be integrated with other facility management applications, databases and MS Office, helping to save all essential facilities data up-to-date.
EDA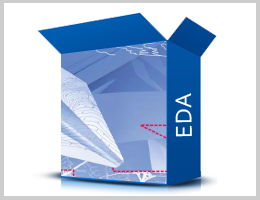 EDA is a drawing archive. An archive is a database that holds references to drawings, qualities and linked data. EDA accumulates and classifies drawings. EDA can contain AutoCAD drawings, scanned documents, digital photos or any kind of imagery and more. EDA lists drawings using filters from stored rules to simplify localizing and using drawings. EDA contains an surrounded viewer that can display any supported vector and raster les. Users can output selected drawings to any installed printer/plotter. EDA4.0 is CSoft's next generation archiving front-end application.
SSA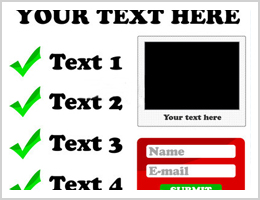 Software Subscription Agreement (SSA) is an update and maintenance contract for RasterTech's products. This means that you will be able to generate or extend your software license through annual subscription.
With Raster Tech Subscription, you get all the updates and new versions of the applications that are on the license in a year.The only condition to have the opportunity to sign a Subscription agreement is that the license shall have to be the latest available version at inception.
Plan Tracer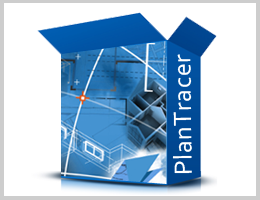 PlanTracer is a complete software solution for AutoCAD. It gives you the authority of BIM and allows you to rapidly and simply convert raster floor and building-plan drawings into parametric models comprising of smart objects. These objects contain all necessary facility information and are connected with each other. For example, for the window – it may contain information about the material, for a room it may be information on room connection to more than one room. Also, there is no more the problem with old paper floor plans.
CSView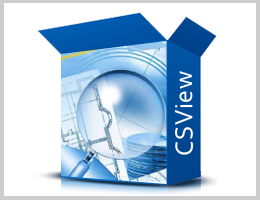 The aggregate information encountered in technical backgrounds today is massive and naturally comes from many altered sources. To be able to review these documents and collaborate with other users about specific details require a robust visualization tool that handles many different files formats. CSView provides maximum editing capability while incorporating diverse data and can be used as a standalone application.
Vectory
Vectory is a platform for the automatic raster-to-vector conversion. It contains a full set
of technologies to convert scanned color, grayscale and monochrome images to accurate CAD/GIS drawings. Vectory has direct interfaces for wide format scanners and the TWAIN-driver, corrects retrieved raster, removes linear and non-linear image distortions using the calibration procedure, converts raster graphics to vector format automatically, makes post-conversion correction of vector objects, creates and edits vector objects, and prints the results or saves them in DXF or DWG format files. Vectory transforms to vector either the whole raster image or a selected part of it.
WiseScan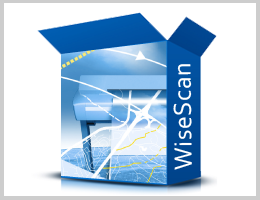 WiseScan is the exclusive result for scanning and image processing of wide format drawings. It makes efficiently the typical workflow of a copy shop or a scanning section. WiseScan deals convenient batch processing of images (includ­ing wide format high resolution true color images), Scan to File fast scanning mode, Scan to Print copy mode, distributed image processing and printing via Scan to Net and many other outstanding features. WiseScan can help you to settle your archive with scanned drawings.
WiseBook
There are a huge amount of books and records that only can be opened by visiting libraries, museums or record office. Unique documents such as wills, land deeds, maps, cemetery records and more. Physical handling declines these originals over time. In the early days of digital interlibrary loan and digital document delivery, available software was simple and image quality prospects of the recipients was low. Times are changing and the need for well-organized solutions are perfect, printer-ready images have made solutions more and more complex.