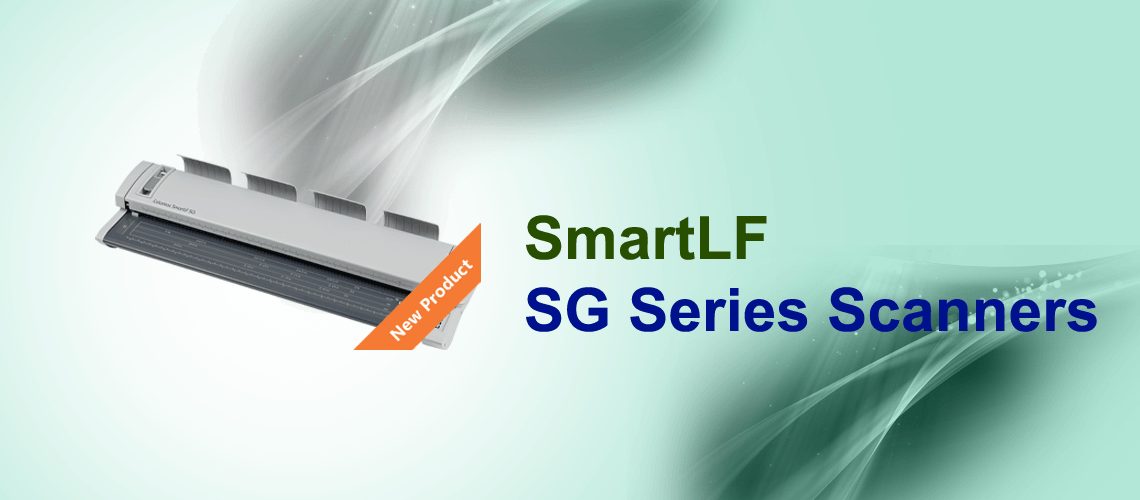 Large format scanner – SmartLF SG Series Scanners
The SmartLF SG  Series 36″ and 44″ scanners are flawless for taking abruptly clear detail on technical drawings and maps as well as the vibrant, accurate colors needed by graphics professionals.
SmartLF SG Series large format scanners have all the advantages of CCD technology's superior color imaging – the ability to scan a wide gamut (range of colours) and a high dynamic range (ability to see detail in dark and light areas) – combined with 1200 dpi optical resolution, the highest optical resolution available in any CCD wide format scanner in the market today. This makes them perfect for capturing vibrant, accurate colors for graphics professionals as well as sharply defined line detail on technical documents and maps.
SmartLF SG scanners use the advanced SureDrive paper transport system to maintain accurate document positioning as the document passes through the scanner. Combining this with the ClearView bright white bi-directional LED illumination system ensures that with SG even folded documents scan accurately and as shadow-free as possible.
The SmartLF SG large format scanner is available in three models: m (monochrome), c (color) and e (enhanced color).
SmartLF SG wide format scanner is RoHS compliant; energy efficient (it has earned the ENERGY STAR®); does not use consumable fluorescent lamps which contain mercury; uses recycle friendly components; and is optimized for quiet operation.
Large format scanner – SmartLF SG Series Scanners
Features:
Our FASTEST most PRODUCTIVE CCD scanner
8ips color and 13ips monochrome @200dpi
NEW simple-to-use thick media system
Enhanced document size detection system using mix of scan data and placed optical sensors
1200dpi High Definition (HD) optical resolution
36in /44in image width – perfect for scanning oversize
A0/E-size documents with 36″ model and up to B0 with 44″
NEW Magnetic document guide for easier, reliable and skew free loading in high volume operation
TWAIN driver and evaluation copy of SmartWorks Pro
Reliable media feed system with advanced 2+3 allwheel drive
Versatile media handling up to 0.6in (15mm)
ENERGY STAR® Qualified
Get a Quote
0
You already liked this!