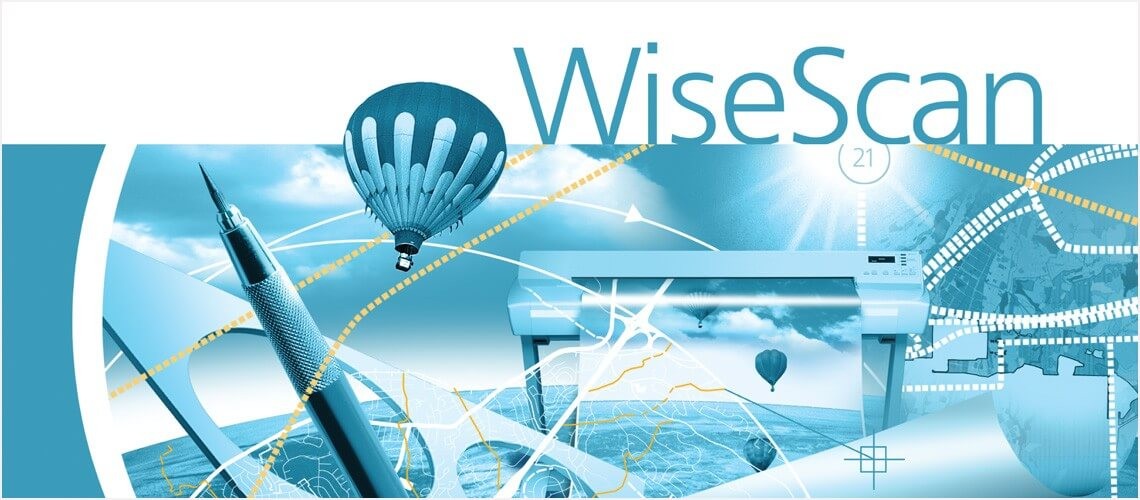 Scanning-image processing-WiseScan
WiseScan is the exclusive result for scanning-image processing of wide format drawings. It makes efficiently the typical workflow of a copy shop or a scanning section. WiseScan deals convenient batch processing of images (includ­ing wide format high resolution true color images), Scan to File fast scanning mode, Scan to Print copy mode, distributed image processing and printing via Scan to Net and many other outstanding features. WiseScan can help you to settle your archive with scanned drawings. Combine direct scanning driver skills with batch image processing tools and get the flawless answer to convert an old paper drawing archive to digital one. You can store all image processing parameters and recall them when you want them. Therefore consistent quality images can be achieved. Also you can "outsource" further scanning to operator with less qualification and be sure that outcomes will be the same.
WiseScan – Scanning-image processing tool
Features:
Scan to File, Scan to Print and Scan to View scanning modes.
Direct support of wide format scan­ners and Virtual Scanner feature.
Client server Scan to Net.
Scanning-image processing.
Batch processing.
Color calibration.
Scanning-image processing and editing.
Client-server document scanning.
Load/View/Save images of wide spread of industrial file formats.
Efficient very large (over 2Gb) image processing.
Printing with closed loop calibration and ICC profiles.
Extensive set of image enhancement tools and batch processing Raster editor and manual image retouch.
1
You already liked this!