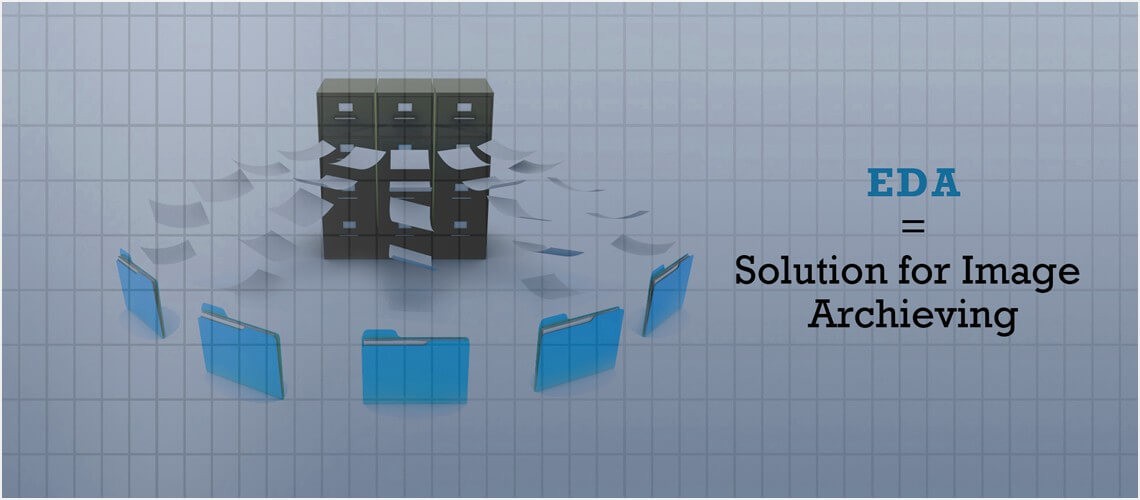 Drawing archiving tool – EDA
EDA-The next generation archiving front end application
An archive is a database that holds references to drawings, qualities and linked data. EDA accumulates and classifies drawings. EDA can contain AutoCAD drawings, scanned documents, digital photos or any kind of imagery and more. EDA lists drawings using filters from stored rules to simplify localizing and using drawings. EDA contains a surrounded viewer that can display any supported vector and raster less. Users can output selected drawings to any installed printer/plotter. EDA keeps everything simple supplying the user with a set of predefined archiving templates. A template is a prepared archive structure definition suitable for specific application e.g. mechanical, architectural and others. Archives created with the same template have the same basic structure. User can create, use and share templates. EDA can store drawings, images, maps and more, but beyond this simple file storage – it can also store "hybrid drawings" e.g. raster back ground plus the image-referenced text fields in the database. . Each field in a form can be linked to an individual region on a specified page. In addition EDA can create image-referenced comment.
EDA 4 is the next generation archiving front-end application. It inherits all the noble features from EDA 2, such as dual data format support, links between image and text, easy customizable forms, and open architecture. EDA 4.0 spreads its functionality to multipage documents as well as multi-user support. EDA 4.0 can be connected to more types of databases, such as MS Access, MSDE, MS SQL and Oracle. EDA 4.0 goes beyond the simple personal archiving functionality with its multiuser access. Records are automatically locked during update to prevent data loss. EDA 4.0 stores the name of the last user who modifi¬ed the data. Date and time of last modification is also stored. EDA 4.0 can be customized both in look and functionality according to a user's access level.
Features:
Easy-to-use archiving solution
Multiuser access
Multipage documents and multiform support
Hybrid document database feature
Manage-view-print with ease Predefined archive templates
Flexible user interface
Filtering
View and Markup Documents
Integration with RasterID and WiseSan
Archive templates
Importing Drawings
Plotting
Get a Quote
0
You already liked this!