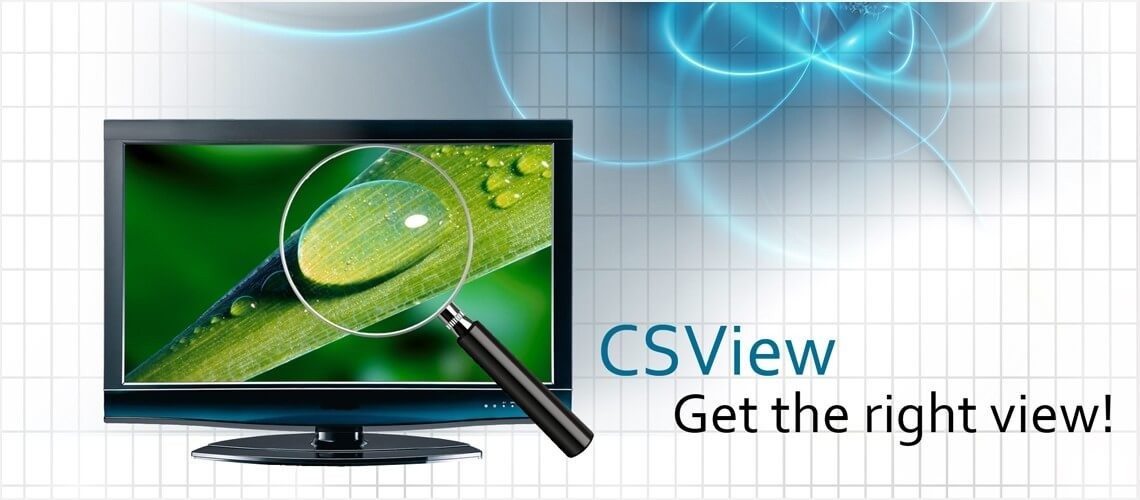 CSView – Multi file format viewer with markup facilities
CSView – The ultimate Viewer
CSView is the ultimate viewer. CSView offers the maximum edibility in incorporating varied data. It can be used as a standalone application, combined with industry standard article management systems. With the help of CSView the user can open and view multi-format document and file formats, containing raster images, vector CAD files, PDF and hybrid (raster vector) documents. It can output viewable files to a copier. A complete print preview is obtainable to user to check the output settings. It is easy to choose what and in what way you want to print. Results can be scaled to the preferred size or automatically resized to fit the offered paper size. Each article can be worked with the Markup tools to correct the mistakes, CSView is a multi-file-format-viewer-with-markup-facilities. Markups are separate files that are linked to an associated document. Markups can be kept on any drive or media, making it obtainable to other users making it an invaluable asset that greatly facilitates communication and collaboration between team associates. CSView markup tool has markup entities like Rectangles, Rounded rectangles, Ovals, Lines, Polylines, Bubbles and Text. The user can move, scale, rotate or edit any marked-up entity. It is also probable to add hyperlinks to any mark-up. A text comment with frames and arrow permits the viewer to share ideas and highlight problem parts in the design. Numerous colors, semi-transparent mode for backgrounds and different fill styles can be used to discriminate different markups. Moreover, layers can be used to manage markup. Markup diagram commands utilize raster/vector snap and ortho mode to accurately draw comments. CSView supports a multitude of design layouts including Autodesk's latest AutoCAD (*.dwg) files all for FREE! For better quality of color raster images halftone display is used.
Features:
Graphical User Interface
Viewing Features
Printing Features
Integration
Markup
Supported file formats
Get a Quote
0
You already liked this!